One Piece: Double Pack Set Volume 1 [DP-01]
Our Commitment: We are dedicated to bringing One Piece to our gaming community and at a fair price. If you are local to us, take part in our weekly tournaments and get rewarded with some of the best prices, prizes, discounts, and player support. 
-----
The Double Pack is a new low-price product line and great collectible for casual fans as well.

The packaging doubles as a card case, making this product more economical, accessible, and collectible!

This special set includes 2 Randomly Selected DON!! Cards with Exclusive New Designs!

Contents

Booster Pack [OP-04] x 2
DON!! Card x 1 (2 types)
Model: BJP2683024
UPC: 810059780972
Released: September 22, 2023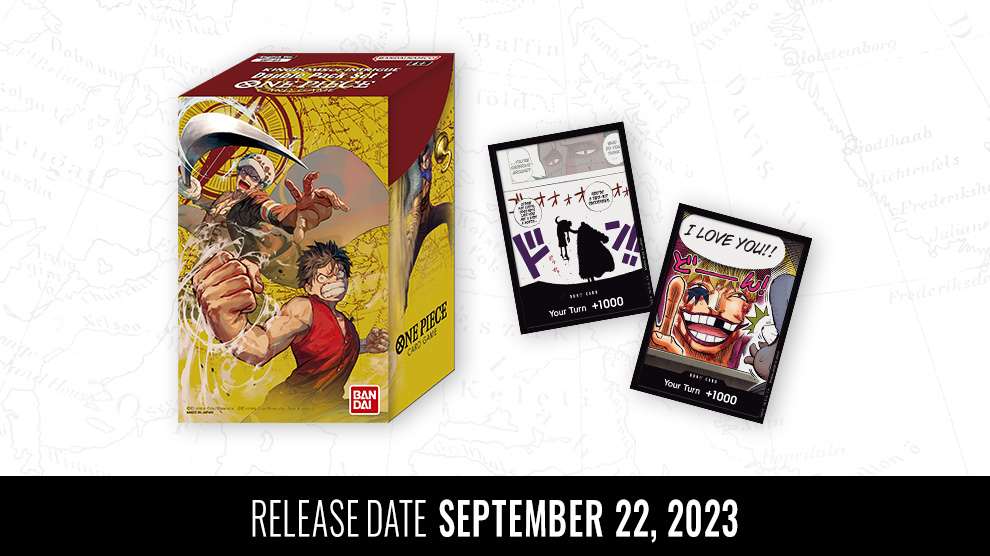 ---
We Also Recommend