One Piece: Kingdoms of Intrigue Booster PACK [OP-04]
Our Commitment: We are dedicated to bringing One Piece to our gaming community and at a fair price. If you are local to us, take part in our weekly tournaments and get rewarded with some of the best prices, prizes, discounts, and player support. 
-----
The fierce battles of Alabasta and Dressrosa come to life!
The booster packs in this release center on the Alabasta and Dressrosa Arcs, long considered by fans to be thematically connected. Both arcs are extremely popular, making this pack attractive to fans of the series who are yet to purchase card products. 
Also, there are a lot of cards which strengthen "Starter Deck - Monkey.D.Luffy - [ST-08]" and "Starter Deck - Yamato - [ST-09]" which were released on August 2023!
Includes Regular Alt-Art Cards and Themed Alt-Art Cards!
In addition to the Alt-Art cards that have proved popular in past packs, this pack features the new themed Alt-Art cards introduced in the previous product release.
Their designs are unified under a single theme, enhancing the desirability of this product for collectors.

PRODUCT SPECIFICATIONS

Single Pack: 12 Cards
Card Types: 124+1

Rarities

Leader Card x 6
Common x 45
Uncommon x 30
Rare x 26
Super Rare x 10
Secret Rare x 2
Special Card x 5
Don! Card x 1
Model: BJP2662782
UPC: 810059781986
Released: September 22, 2023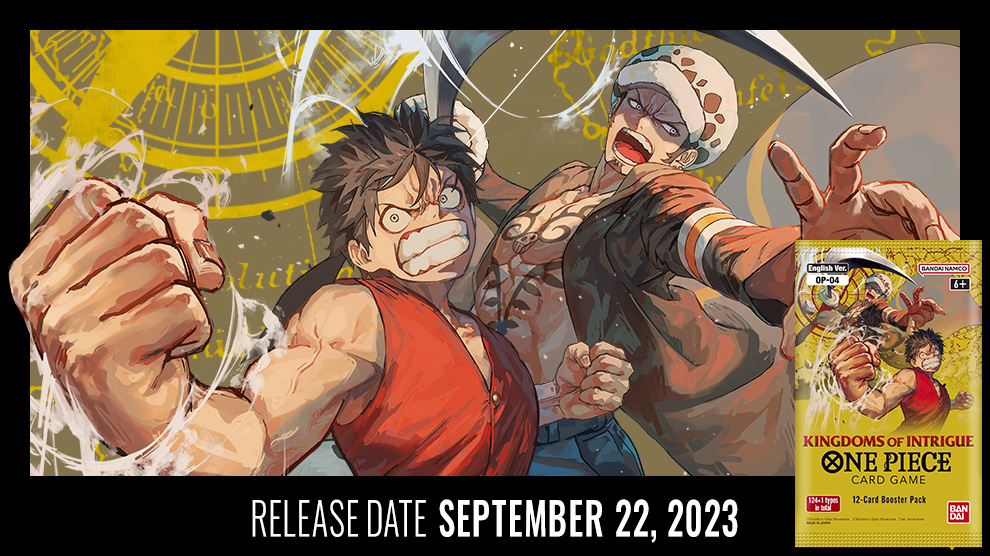 ---
We Also Recommend