One Piece: ULTRA Deck - The Three Captains [ST-10]
Our Commitment: We are dedicated to bringing One Piece to our gaming community and at a fair price. If you are local to us, take part in our weekly tournaments and get rewarded with some of the best prices, prizes, discounts, and player support. 
-----
AVAILABLE NOW!
Luffy, Law, Kid: The three captains are all here! The three captains bring with them many members of their crews, including Zoro and Killer! These powerful pirates are ready to support their captains in battle!

This special deck includes the first red-purple constructed deck in the series. This aggro deck features a well-balanced mix of effects that K.O. Characters and effects that add DON!! cards! Its powerful build can quickly produce results in competitive matches.

Unbeatable features earn this deck its ULTRA status >>>

Including all holo cards (8 types with holo and texture foiling, and 11 types with holo)!
Use the interchangeable Leader cards to mix up your battle style!
Try out different strategies and find the Leader that works for you!
One Piece ULTRA Deck ST-10 includes:
Constructed Deck ×1 (51 cards)

Promo Card x2

DON! Card x10

Card Case x1

Play Sheet x1
Model: BJP2705243
UPC: 810059783508 / 810059783515 / 810059783522
Released: November 10, 2023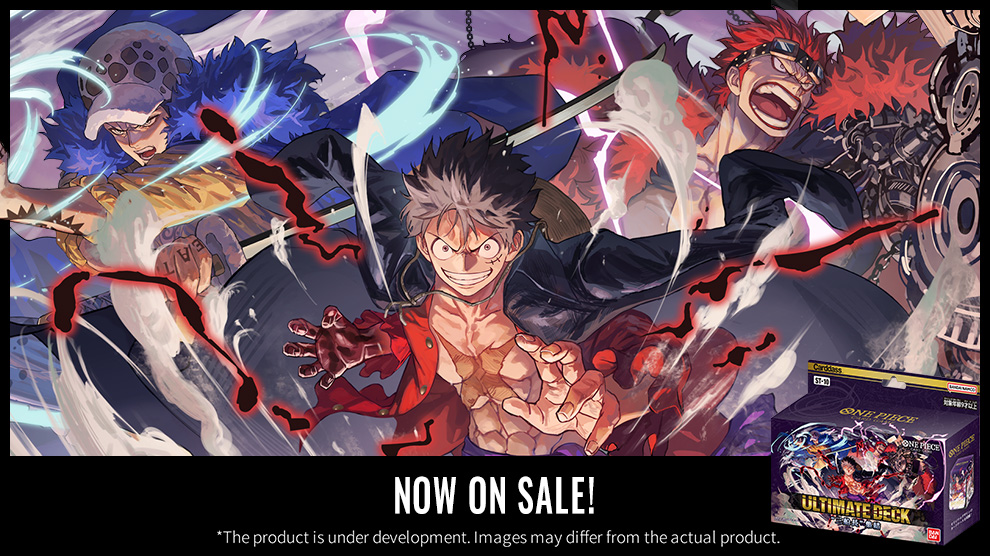 ---
We Also Recommend