[In-Store ONLY] One Piece: Pillars of Strength Booster PACK [OP-03]
NOTE: Due to popularity of this item, we are currently only selling this item during One Piece Tournament Events. Please visit us Wednesdays @ 7pm, Fridays @ 7pm, and Saturdays @ 2pm for One Piece Events!
Expected Ship Date: No additional inventory planned.
Our Commitment: We are dedicated to bringing One Piece to our gaming community and at a fair price. If you are local to us, take part in our weekly tournaments and get rewarded with some of the best prices, prizes, discounts, and player support. 
-----
The mighty enemies that confronted Luffy and his crew joins the fray!!!
The booster packs in this release features many of the beloved enemies the Strawhat Pirates faced throughout the series. With the East Blue, Water Seven, and Whole Cake Island as the theme, a wide variety of enemies the Strawhat Pirates fought are included!
"Yellow" is making its presence known!
Card types include new leader cards that are not only multicolor, the color combinations are new too. A defining feature is cards with effects that let you look at life cards and includes characters belonging to the "Big Mom Pirates", making it perfect to strenghten the starter deck "Big Mom Pirates [ST-07], which is being released at the same time.

PRODUCT SPECIFICATIONS

Single Pack: 12 Cards
Card Types: 127

Rarities

Leader Card x 8
Common x 45
Uncommon x 32
Rare x 26
Super Rare x 10
Secret Rare x 2
Special Card x 4
Model: BJP2677479
UPC: 810059780507
Released: June 30, 2023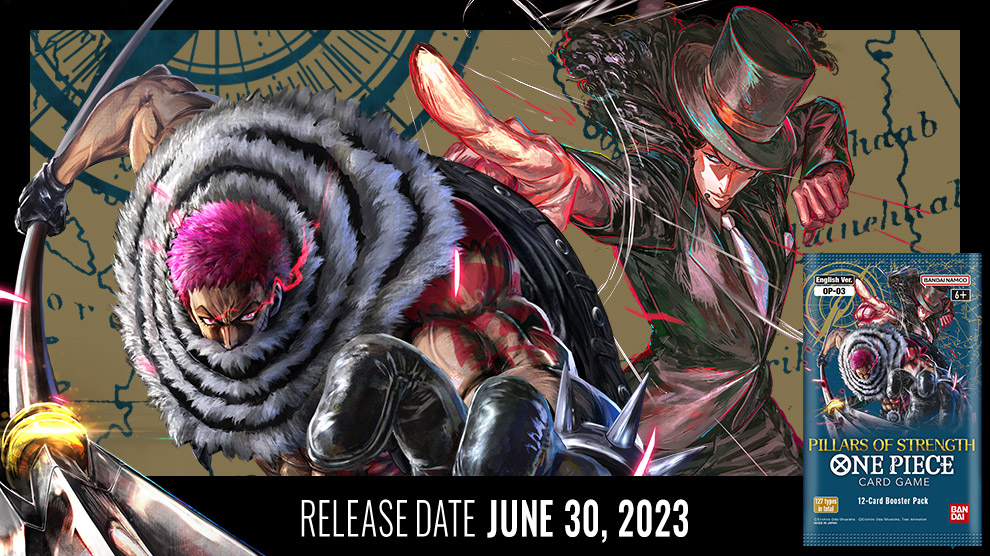 ---
We Also Recommend